Custom Birthday Cakes – Amazing Cakes, Sensational Taste
We are a custom cakery located in Middle Village Queens, New York that specializes in unique and imaginative birthday cakes that must be seen, and tasted, to be believed! Over the years, experience has taught us how expensive and time consuming ordering a custom cake can be for customers. So we've taken a step back and re-evaluated how the industry typically handles custom cake orders to see where we can simplify and save time & money. Now, we are proud to introduce our innovative and ground-breaking online custom cakery! We are excited about how our site revolutionizes the custom cake ordering process!
Now, things are quick and easy. You can easily view many birthday cake designs for people of any age or interest. Whether you need your son's first birthday cake, your daughter's sweet sixteen cake, or one for your husband's milestone birthday, you can find it here! We've also simplified the ordering process to avoid the overly-complex hassle most custom cakeries require. Quickly and easily receive an accurate quote directly through our website from wherever you might be via your laptop, tablet, or mobile phone.
Our custom cake designs can only be described as "edible art," are second to none, and are guaranteed to amaze not only that special someone, but also everyone else at your celebration! Have an image of a cake or anything you'd like to make a cake look like that you'd like to know what we'd charge to bake? No Problem! Just use the quote form on this site and one of our customer representatives will get back to you with a quote ASAP!
Feel free to send us any inspirational pictures you'd like us to turn into a cake – no matter how crazy! We love unique and bizarre cakes and are happy to deliver the best customized cake you can find anywhere in the city. Though we currently don't have the resources to accommodate walk in inquiries about custom cakes, we really do want to hear from you! Please contact us via our email as this is the best way for us to meet your inquiries as soon as we can. This allows us to streamline our custom cake order process so that it's easy and efficient while keeping our overhead down so we can pass the savings along to you!
Browse Birthday Cake Designs by Shape!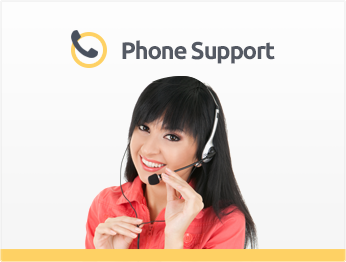 Custom Cake Support
We offer responsive e-mail and phone support
E-Mail or Call Anytime!
We prefer inquiries via e-mail or using out website's contact forms. You can reach us at [email protected]
If you inquiry is urgent, give us a call 1-800-933-7834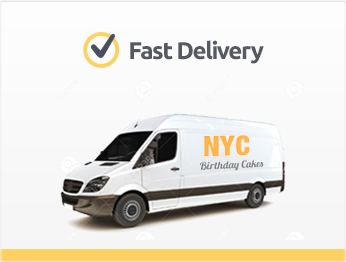 Birthday Cake Delivery
We offer delivery options for anywhere in New York City and Long Island. We also are able to deliver to parts of New Jersey and Connecticut. Contact us if you need delivery options not listed on our check out.
Who is NYC Birthday Cakes? And why are we different?
We are an award-winning pastry bakery & cakery located in Middle Village Queens, New York. We specialize in
custom cakes
, but we like to think of what we do as more of creating "edible art." By that, we mean that not only do our cakes look amazing but they also taste delicious. Regardless of your party's theme, we will create a unique, customized cake that will serve as both the visual and culinary spotlight of your celebration to ensure it is one your guests will never forget!
In order to simplify and reduce the cost of the custom cake ordering process, we have to cut down on overhead. By moving our custom ordering and inquiry process online, we've been able to do just that: offer our customers a simpler pricing process with better prices than the competition can match. To maintain this, we need your help limiting the amount of walk-in inquires about custom cakes. By using our website, you allow us to continue to improve the process and hand the savings along to you!
At NYC Birthday Cakes – we absolutely know every cake is unique. So we've added pictures of some of our most popular cake designs to our website. Take your time and look over any of the options on our site as they can all be customized with your own personal message. Get a fast quote for any design on our website. Leave us a note in our quote form about any customizations or changes you would like made for your cake. Have a picture of a custom cake or concept you'd like us to make for you? Just use our quote request form and be sure to leave us as much information as possible.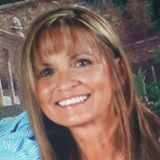 My Dad may be geting older, but he still knows how to party and have a good time! I wanted to surprise him with something really different and fun for the big 55, so I called NYC birthday cakes and ordered him an johnnie Walker cake for his birthday! It looked like a real bottle of whisky, I couldn't believe it! I wasn't sure how it was going to taste, but it was incredibly delicious. The whole cake was gone by the end of the day, that's for sure. I think I may plan on getting another one for his 60th!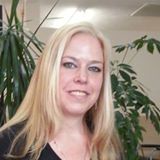 My daughters sweet sixteen was coming up, so I called around and got some quotes and ideas from local bakeries. Then I came across NYC Birthday Cake's website. They made the cake planning process easy for me. I ordered one of their 3 tiered cakes right from the website.Thank You Mike!

I will definitely be using them any time my family needs a custom cake.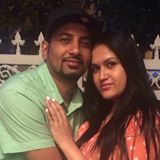 My sons first birthday was coming up and we threw him a huge party. My friend had used NYC birthday cakes before, so I contacted them, and was immediately glad that I did. They listened to exactly what I wanted, and made it happen! My sons sponge bob cake was absolutely incredible, and everyone couldn't stop raving about it! My son was so happy that he squealed when he saw his cake! Just the look on his face made it worth it. Not to mention that the cake tasted incredible, and it was ready and perfect right on time.