Basic Pricing Information for Basic Fondant Cakes
Hello, Thank you for your interest in NYC Birthday Cakes. If you are here, we assume that you are having a party and are interested in a custom cake. We have put together this basic pricing guide to help choose your cake design. Custom cake pricing largely depends on 2 factors. The size of the cake and the complexity of the design.  So lets go through some of the most popular cake shapes.
Ready? Lets Go!
A round cake is the most common custom cake. Their sizes range for 6 inches to 14 inches. Below you can find the starting prices for each size. This will be the base price before decoration. We also provided examples of pricing for a basic fondant design and a more complex design.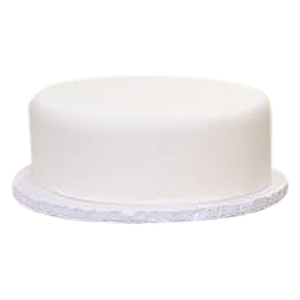 Basic Fondant Round Cake Prices
6 Inch Round Cake (Serves 4-6 People) $50

8 Inch Round Cake (Serves 8-12 People) $80

10 Inch Round Cake (Serves 15-20 People) $110

12 Inch Round Cake (Serves 25-35 People) $150

14 Inch Round Cake (Serves 40-45 People) $200
We understand that everyone would love a beautiful 2 tiered cake for their party but if you are having a smaller party, this option might not be cost effective. A 2 tier cake would serve a minimum 25 people and starts at $150 dollars. We receive many orders for 2 tiered cakes for smaller parties but please keep in mind that it will serve a minimum 25 people and start at $150.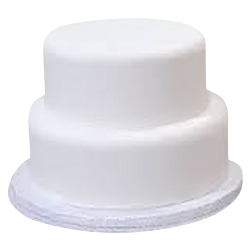 Sculpted fondant cakes are harder for us to provide you with basic pricing because they all are so different. I am going to provide a 2d example and  3d example or liquor bottle cakes.  3d sculpted fondant cakes are much more expensive than 2d.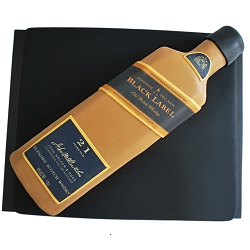 2 Dimensional Sculpted Fondant Cakes
All 2 dimensional sculpted fondant cakes will feed a minimum of 15 people. The cakes have to be at least this large so the design looks proportionate. ( We do not want to create a basketball cake that is the size of a baseball )
This design to feed 15 people would cost $185. If you would like a larger bottle cake to feed 25 people. It would be $250.
3 Dimensional Sculpted Fondant Cakes
You must be very interested in custom cakes if you made it this far in our custom cake college course! =)
3 dimensional cakes are almost impossible for me to provide basic pricing for.  They will feed a minimum of 20 people.
Lets us this liquor bottle cake as an example. This cake design is one of the most basic designs for a 3d custom cake. This cake to feed approximately 20 people would cost $300.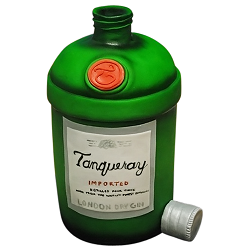 I had enough of custom cake college, Now what?
Generally speaking, if the cake looks expensive, it most likely is. But there is no need to stress yourself out over pricing your own cake. That is why our cake designer Joseph is here to help you find the perfect option to fit your budget. Just fill out our Quote Request Form and he will respond via e-mail with a price for the cake you have in mind. If you  provide your budget, he can provide some options that fit your budget as well as the theme of the party.
We ask that all order inquires are started with our Quote Request Form. It helps us simplify the custom cake ordering process. Please keep in mind, Joseph handles a massive amount of cake requests daily, he usually replies in a few hours during normal business days.  After he replies with a price and you could call his direct extension to place your order. The number is located on the bottom of his initial response. He will go through the details with you on over the phone as well as take a deposit to confirm the order.
What can I do to reduce the price of my custom cake?